Content Connects Law Firms With Clients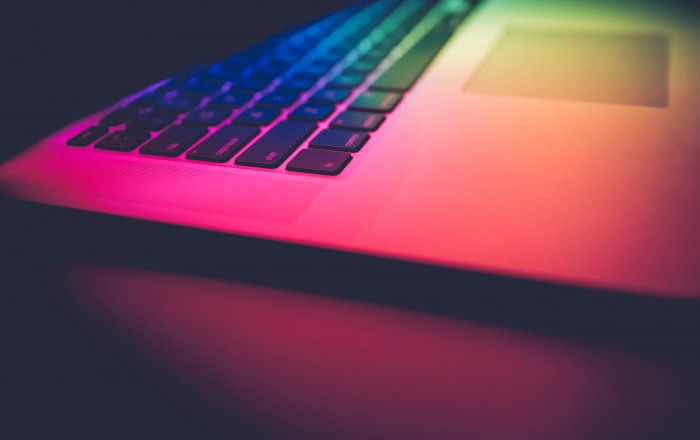 Whether you're building a new website or giving your existing presence a facelift, content plays an integral role in helping your firm connect with clients.
If your website says something original or something that adds value, it will build trust and engage customers. Trot out the same generic text you'd find on any other lawyer's website however, and your hard-won prospects will quickly stop reading and go elsewhere.
Think of it this way. You wouldn't invite a client into your offices only to serve them cold coffee and day-old donuts, so why would you spend time and money attracting them to your website only to greet them with stale copy and dry content?
And that's just one example of the benefits that content creation can deliver for your law firm.
Content helps you stand out from the crowd
What does your website say about you? Does it showcase your expertise? Does it tell prospective clients which areas you practice in? Does it offer valuable advice that is targeted specifically to prospects in your particular field of expertise?
If not then it doesn't matter how good your website looks, visitors will simply stop reading the second they realize that it is filled with the same generic information they can find on any other lawyer's website.
Content is your opportunity to stand out from the crowd, to showcase what sets you apart and why prospects should choose you for their representation over your competition.
Content builds credibility
Content gives you the opportunity to showcase your expertise to potential customers through informative articles, blogs, or social media. This kind of content is often referred to as "thought leadership" and it can be a great way to build your credibility with prospective clients.
This is particularly true for law firms where expertise, experience and perhaps most importantly, trust, are key factors when it comes to the decision-making process. In fact, one of the great things about content is that it actually enables you to substantiate your claims and back up your reputation online.
Consider what kind of questions are prospects likely to ask before signing on with your firm? There's a good chance that they're going to include something along the lines of:
"Does this person know what they're talking about?"

"Do they have experience handling cases like mine?"

"What resources will I need to solve my problem?"

"Can I trust what my lawyer says?"

"Can I work with them?"
Content gives you the opportunity to answer all of these questions in advance, qualifying prospects before they've even picked up the phone to enquire about your services.
Content showcases your specialisms
For firms that work operate in particular legal niches, content can also help to showcase your abilities in your chosen sector.
So, if you're a boutique firm that focuses in family law, regularly writing articles and blogs about that subject can ensure that you show up in the conversation the next time someone searches for information on it. Or, if you're a personal injury lawyer, serving up valuable information on what to do after an accident can help to bring in a steady stream of prospects while also showcasing your in-depth knowledge of the issue.
Now you may be thinking that by offering your insight on prospective clients' legal issues for free would make them less likely to employ your firm. But the opposite is actually true. Just remember that your content is not meant to replace the guidance a client would pay for. Instead by providing just enough information to answer their initial questions, you're helping to build trust and prompt the reader to pick up the phone and engage your services.
Content is great for SEO, but content alone isn't enough
Want to improve your search ranking? Engage your readers.
Gone are the days of stuffing your site with keywords. Today, SEO is all about how users engage with your content. That means that the copy on your website needs to be readable, informative, and engaging. Most of all it has to be good enough that someone outside of your firm would want to share it.
Making sure that your content is well-read can be just as important as making sure it is well written. That's why content creation has to work in harmony with the rest of your online marketing efforts.
When people are researching specific legal issues will your content show up? Will they find your work published on websites other than your own or referenced by journalists, influencers and other authoritative figures?
You need to find ways of getting your content viewed, shared and linked-to so that it spreads far and wide across the web. You also have to produce different types of content so that you have relevant information for prospects at different stages of the sales funnel. For example, someone conducting initial research into their situation will need different information than someone who is ready to make a decision and is just looking for final confirmation before they choose their lawyer.
That's where the help of an agency like ICONA comes in by turning your content into a strategic asset that can be employed through social streams, SEO, pay-per-click advertising and other techniques to boost your brand online.
The content conundrum
Despite its potential to bring in prospects and bolster your brand online, firms can be reluctant to engage in content creation. For starters, there's the time commitment that's involved. After all it's hard enough to find enough hours in the day to get all of your work done, let alone write several thousand words of customer-ready copy.
Another factor facing firms is expertise. We all like to think we can write, but when it comes to online copy it's not enough for your writing to just make sense, it's got to engage readers, boost SEO and drive people to take action. Finally, the process of producing content for law firms can be tricky thanks to provincial codes of conduct that restrict what you can and cannot say, which can leave you walking a tightrope between attracting clients without overstepping the mark.
All of which means that you might need a little help to get your content off of the ground. At ICONA we're experts in helping law firms like yours get the attention they deserve. That's why we have a team of web professionals, designers and content creators who know what it takes to make the phone ring.
If you have any questions about content creation please do get in touch, we'd be happy to help.