Content Connects Law Firms With Clients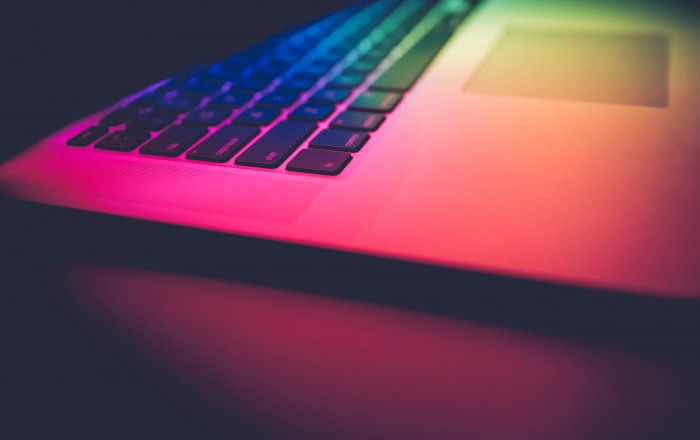 You've spent your career honing an expertise in your chosen profession, providing clients with sound legal advice. You are knowledgeable, experienced and articulate. Shouldn't the content on your website reflect that?
We all have the ability to write but knowing how to effectively engage the reader requires much more. It's not just a matter of what you say but how you say it because if you can't hold the attention of your audience, your message will be lost. You've invested wisely to make your website stand out from the crowd. But if the content you offer is not on par with your website's design you are left with a lot of flash and little substance.
The content you provide is the engine that drives your website and the rewards are obvious: increased credibility, greater exposure, improved Search Engine Optimization (SEO) rankings, more targeted traffic and the potential for new clients. And you can start with these simple steps.
Create original content that highlights your expertise
Your opinion is valuable and the content you provide through articles, blogs and social media allows you to showcase your expertise, authority and trustworthiness. Establishing credibility is essential for law firms and in many instances your website is your first introduction to clients, so you want to ensure you leave a powerful impression.
That is why it is important to provide clear, relevant content that engages your targeted audience. Win their minds and their wallets will follow.
In its Webmaster Guidelines, Google suggests thinking about what makes your website "unique, valuable, or engaging." Provide original content and search engines will help your site get more exposure. Google makes it clear that they will penalize those with low-quality content and will reward trustworthy websites with quality information.
When a potential client visits your website, they are essentially knocking on your door and they have questions.
"Is this person an authority in their practice?"
"What is their track record?"
"Do they come recommended?"
"Is this lawyer trustworthy?"
"Do they have experience in handling cases such as mine?"
"Can I work with them?"
Your content should provide the answers necessary to convince visitors to end their search and call your office.
Content is a vehicle to showcase your specialties
Whatever your practice of law, regularly writing blogs on the issues germane to your field can go a long way to convincing would-be clients that you have the expertise to represent them.
Constantly providing timely advice through your blogs can increase the number of people who find your website through search engines, which seek out expertly written, trustworthy, authoritative content, especially frequently updated content.
The rationale for providing fresh, informative content is simple: when a client does a Google search looking for a lawyer to represent them, they want an assurance that whomever they choose has the knowledge, experience and ability to provide sound counsel. Don't think of your blog as a means to provide free legal advice, look at it as your introduction to potential clients and an opportunity to begin building trust.
Engaging content can boost your SEO
If search engines ignore your website then the effort and expense you put into your content is wasted. Search engines are designed to provide the best possible user experience so sites offering quality information vault to the front of the line when it comes to visibility.
Improving your SEO is all about providing content that is readable, informative and engaging. Your content should be so compelling that it is shared by others outside your law firm which will enhance your online marketing efforts. If your content is viewed, shared and linked-out by multiple sources and gaining wide web exposure you know you are on the right track.
Producing a variety of content allows you to provide relevant information for prospective customers at different stages in their purchasing funnel. Someone conducting an initial research into their legal situation may need different information than someone who is ready to make a decision and is looking for final confirmation before choosing a lawyer.
An agency can be beneficial, turning your content into a strategic asset that can be employed, online, through social streams, SEO, pay-per-click advertising and other techniques to boost your brand.
Creating quality content is worth the effort
Writing a blog is a commitment that can be swept aside when the demands of a busy law firm take precedence. But the old maxim of publish or perish can be applied to online content so it is important to keep at it since websites that are not consistently updated fall into disfavour with search engines. As well, we are in the Ad-blocking age, which makes quality content so vital.
So where to start? Writing is a skill that requires more than just the ability to simply string words together. Consider your audience, share your expertise but don't overwhelm the reader. Think of it as having a conversation and keep it simple. Of course, the law is a profession of intellectual depth, but your message can be informative without being complicated.
---
At ICONA, we're experts in helping law firms get the attention they deserve. That's why we have a team of web professionals, designers, writers and content creators who know what it takes to make the phone ring. If you have any questions about content creation, please do get in touch. We're happy to help.