COVID Has Transformed the Legal Landscape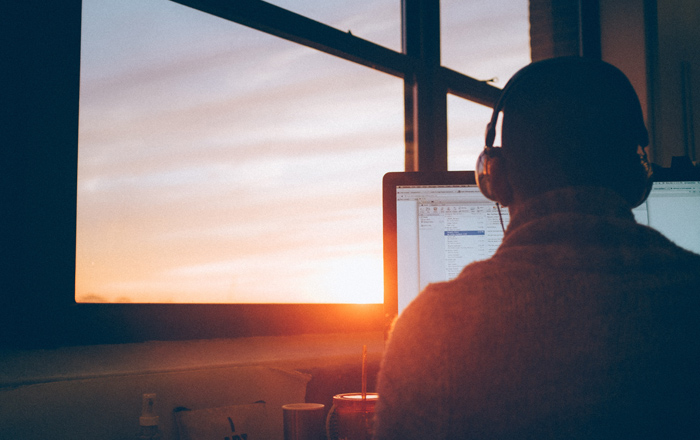 The shutdown necessitated by the coronavirus pandemic is a good reminder about the importance of technology, especially in the legal profession.
When the COVID-19 crisis closed courtrooms for all but urgent proceedings, the traditional model of practicing law took a sharp detour as lawyers found themselves turning to teleconferencing to handle such matters as examinations for discovery or pretrial conferences.
The online world is continually evolving
The use of video technology is, of course, not new: it has been utilized in many court locations throughout the country to accommodate remand appearances and bail hearings, saving time and money.
There is a wealth of software available legal practitioners and many firms have already embraced the ever-changing technology. As well, law societies across the country see the benefits, offering guidance on operating digitally.
In a November 2019 article, Canadian Lawyer reported on a pilot project that included the Law Society of Alberta (LSA), which helps "lawyers, governments, businesses, and members of the public to interact in a secure online meeting space and connect virtually."
"The Law Society of Alberta wants to allow for innovation, creativity and modernization in legal service delivery," Elizabeth J. Osler, LSA's chief executive officer and executive director told Canadian Lawyer. "We want to enable the development of innovative legal service delivery models that are regulated in the public interest because our goal is to help the legal profession meet the unmet legal needs of Albertans."
Practising law in the post-pandemic age
When the pandemic brought the world of commerce to a crashing halt, many businesses scrambled to find a way to carry on. While the legal profession was deemed an essential service, lawyers still had to adapt to social distancing rules, which meant developing new business practices.
For proactive firms that embrace new innovations, the move to a remote model utilizing the internet allowed them to keep files moving. However, lawyers working from paper on the day all physical contact was suspended found themselves scrambling to develop a plan to digitize and adapt.
Some lawyers were hesitant to accept the new reality or resisted altogether. In one Ontario case, court was told the plaintiffs were opposed to videoconferencing, arguing they needed "to be with their counsel to assist with documents and facts during the examination; it is more difficult to assess a witness's demeanour remotely; the lack of physical presence in a neutral setting deprives the occasion of solemnity and a morally persuasive environment, and the plaintiffs do not trust the defendants not to engage in sleight of hand to abuse the process."
However, Ontario Superior Court Justice Frederick L. Myers dismissed the argument.
"In my view, the simplest answer to this issue is, 'It's 2020'. We no longer record evidence using quill and ink," he wrote in his judgment. "We now have the technological ability to communicate remotely effectively. Using it is more efficient and far less costly than personal attendance. We should not be going back."
The advantages of teleconferencing
Teleconferencing can be an effective tool to handle mediations, discoveries or examinations, pretrial conferences, educational programs and a variety of other tasks. Law Times recently reported the Criminal Lawyers' Association is conducting a digital mentoring series, covering topics such as ethics, trial tactics and strategic issues, appeal strategy, and cross-examinations.
Video allows lawyers to:
meet quickly with clients;
carry out court arraignments;
hold team-building/educational sessions;
conduct expert witness testimony; and
collaborate with colleagues.
The benefits of teleconferencing include:
saving time and travel costs;
allowing more flexibility for meetings;
increasing productivity; and
building more trust with clients vs. a phone call.
Many lawyers have reported that not only is teleconferencing convenient and cost-effective, but it can help put a client at ease. For some, giving testimony at a discovery hearing in a law office surrounded by lawyers can be intimidating. However, if that same person is speaking remotely from the comfort of their home, it can help them feel more relaxed.
What you should know when teleconferencing
Preparing for a remote hearing is crucial so lawyers must take the proper steps to ensure a successful and constructive session. The Ontario E-Hearings Task Force, made up of members of the Ontario Bar Association working with other lawyer associations from across that province, recently developed a guide for best practices for remote hearings, an extensive checklist which includes practical information such as technical information.
Bringing your remote meeting to order:
Review the security and privacy policies of the video conference service;
Set an agenda and explain how the session is going to work. Advise the client not to share video links;
Ensure everyone knows how to use the software;
Make sure audio and video feeds are working and you can see and hear all parties;
Confirm the client's consent and their understanding of the proceeding;
Lock the meeting once everyone is in attendance; and
Maintain detailed records.
---
At ICONA, we have a team of web professionals, designers, writers and content creators who know what it takes to make law firms stand out from the crowd. If you have any questions about content creation, please do get in touch. We are here to help.