Google Ads Overview for Lawyers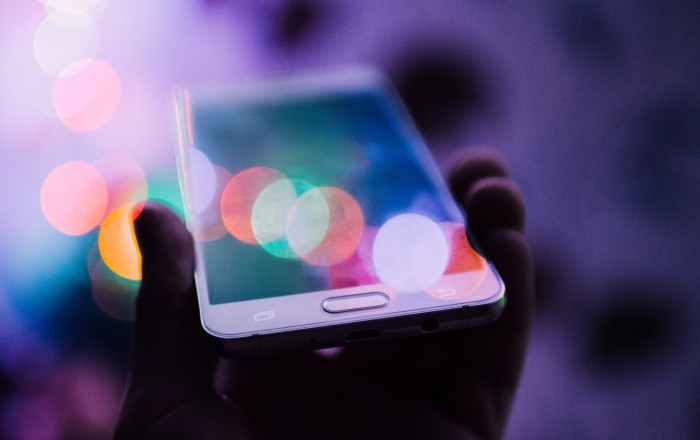 Unlocking the power of paid search advertising, such as Google Ads, can be a valuable tool for businesses looking to engage online with prospective clients. That's especially true when it comes to law firms. After all, people rarely search legal terms unless they're actively looking to hire a lawyer. As a result, platforms like LinkedIn Ads, Facebook Ads and Google Ads provide an opportunity to intercept these prospects, making sure your firm's website is top of mind in clients' searches for representation.
The problem is that effective campaigns aren't straightforward. They also require investment and, to complicate matters further, competition is fierce when it comes to the legal sector.
Google Ads
PPC or paid search advertising, such as the Google Ads cost-per-action model. Advertisers can pay for top exposure in search result pages (SERPs), with the hopes of generating a click (lead).
Every time an ad is clicked, the advertiser pays Google a small fee. The payment model is based on market demand, in which advertisers 'bid' for position in an auction system. The higher the demand, the more the cost per click. Once the budget has been exhausted, your ads no longer display.
Google Ads Pros
✔ Time. PPC campaigns rank instantaneously.
✔ Targeting. PPC campaigns can be specifically tailored to reach targeted audiences.
✔ Prospects. PPC typically delivers better-quality prospects than organic search, particularly for bigger purchase decisions, such as finding a lawyer or law firm.
✔ Control. PPC puts you in control by enabling you to promote unique areas of content and drive targeted prospects to them. PPC enables you to point people to specific solutions based on their specific intents.
✔ Measurable. PPC provides excellent reporting, enabling you to better understand your potential customers and how they are engaging with your firm. This information can be leveraged to make adjustments and improve conversions.
Google Ads Cons
✖ Cost. The more competitive the search term, the more it is going to cost you per click.
✖ Expertise. Expertise is required for PPC campaigns to be successful and to attract qualified traffic without a high cost.
✖ Distrust. In certain sectors consumers don't trust paid ads.
What impact can Google Ads have on your law firm?
Google Ads can be a highly effective tool to drive traffic to your website, where prospects can then find out more about your services and, eventually, convert into clients. Google Ads generally have a higher conversion rate (direct email, phone call or intake form) than traditional searches, because prospects are farther along in the sales funnel. These prospects are actively researching lawyers, and AdWords lets you target them and direct them to the specific section of your website that speaks to their needs.
Google Ads is often the first step in online marketing that we recommend to clients after they have finished launching their new website.
A successfully managed campaign delivers immediate results, exposing your services to the right people, at the right time, in the right place. AdWords marketing is particularly appealing due to the control that you can have over it, which is something that is relevant to reach targeted people in a specific situation.
For example, if you're a Toronto-based law firm that focuses on dealing with divorces, then you can target your marketing on a granular level to ensure that you are reaching out only to prospects who have a high net worth, are in the right city, at the right age, gender, income and situation. This not only saves you time, money and effort, but ensures that a stream of qualified leads are being driven to your site.
Google Ads is also scalable. Our clients receive a measurable return (return on investment, ROI) on their monthly PPC budget. We calculate figures using a standardized benchmark:
ROI = (Gain from Investment - Cost of Investment) / Cost of Investment.
The in-depth reporting enables you to see what is working and what isn't, in real time. We can scale your budget and refine the campaign as we go. And over time, the more return you see for your investment, the more you can explore AdWords' potential. Ultimately, our clients invest in AdWords because it works for them.
When should you employ Google Ads?
PPC like Google Ads can be an effective tool for generating immediate results for your law firm. It can be a particularly effective tactic when first launching your new site, generating some much-needed exposure and building brand awareness. It can also be used to promote lucrative areas of your practice, enabling you to quickly and effectively generate a return.
Statistically, SEO does offer better value over the long term, which is why we recommend a holistic approach that utilizes both advertising techniques to deliver maximum impact.
Indeed, Google Ads can actually help to inform your SEO by enabling us to tap into a rich source of data that can be used to improve these efforts. It also helps to maximize results since running PPC alongside search terms for which you rank organically is a highly effective way of capturing a market and showcases the size and scope of your firm.
Why you shouldn't go it alone
It can be tempting to go it alone when it comes to PPC, and Google knows it. In fact, Google AdWords Express has made it incredibly easy for anyone to set up their own account and get started. But, this approach can quickly suck up your budget without delivering results; after all, there's a reason why the search engine giant posts profits in the billions.
Careful management and insight are required to deliver campaigns that produce profitable results. That's where the support of a good Search Engine Marketing agency comes in handy.
The right agency will use its expertise and experience to ensure that you get the biggest return for your dollar. The agency will also inject some all-important strategy into your PPC activity, helping to ensure you cut through the competition and that your PPC is connected to your other marketing efforts, so that everything is working in harmony to generate and convert leads.
It's not easy, though, which is why Google has developed a Premier Partner accreditation program for agencies to prove that they have the skills, experience and expertise to deliver successful campaigns.
ICONA successfully manages upwards of $1 million in AdWords for our clients, who are benefitting from our assistance.
If you'd like to find out more about how Google Ads can be used to unlock the potential of your law firm's website, please do get in touch. We know what makes phones ring and we'd be more than happy to share that info with you.