Technology Changes in the Legal Profession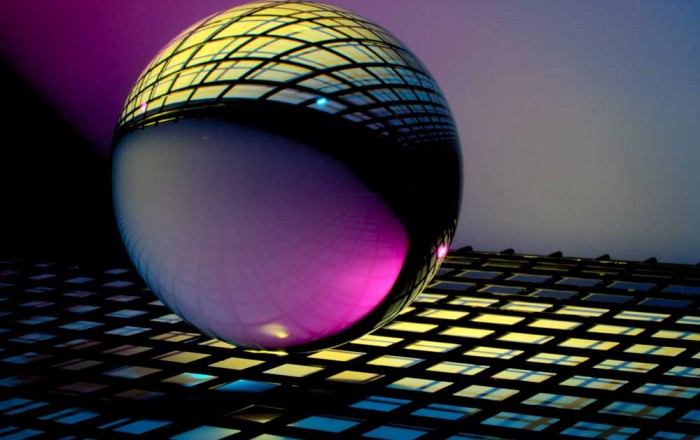 This year forced many to adapt to the realities of a world overwhelmed by a historic pandemic. As officials implemented new coronavirus restrictions, the legal profession had to drop established routines and embrace new technology. The internet and software played a vital role in keeping the wheels of justice turning. How technology can best serve the legal profession in the future is an evolving issue.
AI is driving change in the sector
Artificial intelligence (AI) could significantly impact the industry's development and transform the practice of law.
According to Interesting Engineering, artificial intelligence is impacting the future of almost every person in the industry and will "act as a main technological innovator for the foreseeable future." The coming decade will see unprecedented development and adoption of existing and emerging AI technologies.
The increasing presence of AI-based systems raises pressing questions about the industry mechanizations' impact on ethics and accountability.
Interesting Engineering notes, "values-based consumers and employees expect companies to adopt AI in a responsible fashion," with organizations purposefully choosing to partner with those who commit to data ethics. "Organizations need to find a way to apply AI safely, boldly, and ethically to emerge stronger both in the short-term and in the long-term in the years to come."
The ethical issues raised by AI are a variation of the problems lawyers already face with other technologies. How the legal industry will respond remains to be seen.
Below are a few ethical issues highlighted by Interesting Engineering.
AI bias;

Responsibility for AI mistakes;

How to maintain control over AI;

Job loss and wealth inequality.
Working with AI
Much is written about artificial intelligence, and it has been both welcomed and feared. In his book The AI Advantage: How to Put the Artificial Intelligence Revolution to Work, author Thomas H. Davenport writes that while the value AI offers is undeniable, it is not necessarily sensationalistic. "AI does offer a lot of business value, but much of that value isn't terribly sexy or visible. Products and processes will be made somewhat better and easier to use. Decisions will be better informed. We'll continue — and perhaps even accelerate a bit — the amazing progress that we've seen over the last couple of decades in data and analytics," Davenport writes. "But as all of the early adopters have discovered, it's still difficult to create systems that think and communicate like humans — even in narrow domains."
Technology will not replace human workers; it will serve to augment their capabilities. Davenport sees it as "smart machines to work alongside smart people."
AI apprehension
As reflected in the MOSAIC Mood Index, almost half of 1,500 lawyers surveyed from across the world do not feel optimistic about the profession's future. When it comes to the impact of technology, digitalization and artificial intelligence, almost a quarter reported feeling fearful.
Artificial intelligence is creeping into all aspects of life, yet many businesses remain undecided, despite their technology interest. Davenport tells TechTalks, "A lot of companies did small experiments or pilots, but didn't fully implement them. I think that companies realize that AI will be transformative over the long haul, but only moderately beneficial over the short run."
A Pew Research Center survey on how humans and AI might evolve together noted: "Human/AI collaboration over the next 12 years will improve the overall quality of life by finding new approaches to persistent problems. We will use these adaptive algorithmic tools to explore whole new domains in every industry and field of study. Will there be unseen dangers or consequences? Definitely. That is our pattern with our tools. We invent them, use them to improve our lives and then refine them when we find problems. AI is no different."
AI and the law
As technology advances, AI will enable legal departments to streamline workflows and deliver faster and cheaper legal services. AI will transform how lawyers work.
The Harvard Journal of Law & Technology (JOLT) reports that AI software already carries out multiple legal tasks. Soon, artificial intelligence "will be taking over (or at least affecting) a significant amount of work now done by lawyers."
A Thomson Reuters report, Ready or Not: Artificial Intelligence and Corporate Legal Departments, states that lawyers "have gone from typewriters to computers and from fax machines to email" and AI is next. Thirty-nine percent of respondents to Thomson Reuters predicted artificial intelligence would fully impact the legal profession within 10 years.
Repetitive legal work based on a template or requiring minimal professional intervention will be the AI software's domain.
AI is already in use in legal firms, providing:
Electronic discovery;

Litigation and predictive analysis;

Contract management;

Due diligence reviews;

Deception and wrongdoing detection;

Legal research.
JOLT reports tasks that depend on collating or analyzing such data as legal opinions or legal precedent can be handled more efficiently by artificial intelligence.
For example, applications such as Kira are now available to review contracts and documents and extract vital information to organize data. DoNotPay, an AI-powered chatbot, allowed users in London and New York to challenge parking tickets. It was reported DoNotPay won 160,000 cases in its first 21 months, saving clients more than $4 million in fines.
---
Professor Dana Remus of the UNC School of Law "Artificial Intelligence, Technology and the Future of Law"
---
AI consequences
JOLT notes that artificial intelligence will have a substantial effect on the law, impacting "the availability of legal sector jobs, the business models of many law firms, and how in-house counsel leverage technology."
JOLT references a Deloitte study, which found more than 100,000 legal sector jobs have a good chance of being taken over by AI programs in the next two decades, claiming 39 percent of legal jobs can be automated.
Canadian Lawyer reports that AI will eventually eliminate tasks that junior lawyers do and has already replaced non-lawyer jobs such as legal secretaries and assistants. Clients of large firms, seeing the efficiency and cost-effectiveness of artificial intelligence, will expect its implementation.
Embracing AI
In the end, failing to embrace technological innovation could be costly. As H.G. Wells once said, "Adapt or perish, now as ever, is nature's– inexorable imperative."
David Wells, chief financial officer at Netflix, told PEW, "Technology progression and advancement has always been met with fear and anxiety, giving way to tremendous gains for humankind as we learn to enhance the best of the changes and adapt and alter the worst. Continued networked AI will be no different, but the pace of technological change has increased, which is different and requires us to adapt more quickly. This pace presents challenges for some human groups and societies that we will need to acknowledge and work through to avoid marginalization and political conflict. But the gains from better education, medical care and crime reduction will be well worth the challenges."
Lawyers' use of AI will be no different from email, an indispensable part of law practice. From a professional development standpoint, lawyers with AI experience will have an advantage, but they must also understand how AI can affect their professional ethics position.
In Part Three we examine Ethics and AI in the legal sector.
---
At ICONA, we have a team of web professionals, designers, writers and content creators who know what it takes to make Canadian law firms stand out from the crowd. If you have any questions about content creation, please do get in touch. We are here to help.