Estate Law During a Pandemic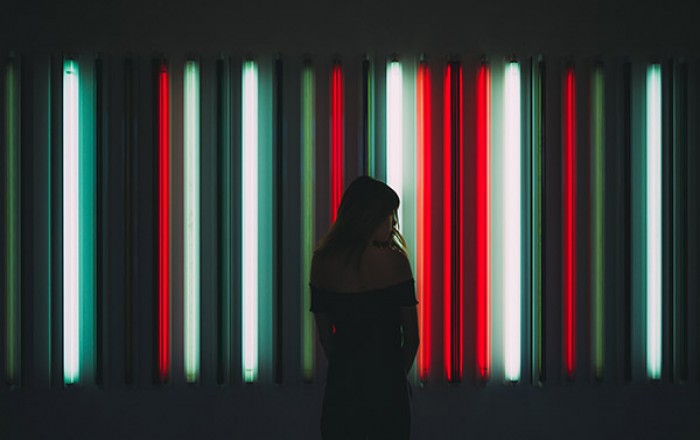 There is no denying the far-reaching impact the coronavirus pandemic has had on the legal profession. Firms across the country had to scramble to adapt their work structures to deal with the shutdown that went into effect in March. We're now in the second wave, and it will undoubtedly be many more months before the profession returns to the pre-COVID work environment, although to what degree remains to be seen.
The law must continue to be practised for society's good, and technology has been effectively utilized to keep the wheels turning. One of the first casualties of the pandemic was the courtroom, the lifeblood of the justice system. Courts throughout the country closed for all but urgent matters, and video technology was utilized. And it has become increasingly evident that the technology is here to stay with teleconferencing now used in such cases as pretrial conferences, mediations and examinations for discovery.
What was seen as a convenience has become a necessity in practising law. Video technology has been embraced by criminal, family, employment and estate lawyers alike. And the virtual witnessing of wills, a concept once largely deemed improbable, has become a reality, if only temporarily.
Demand for wills rises.
According to a CBC report, the onset of the pandemic lockdown and the uncertainty of the virus's potential effect created a rush of people who either wanted to write a will or revise the one they had.
"Our practices have become really busy during this time, because of the pandemic," Kavina Nagrani, chair of the Canadian Bar Association's Elder Law section, told CBC in March. "People are vulnerable, they have more time on their hands, they're at home, they're thinking about mortality and necessarily their wills and powers of attorney become a critical component."
However, social distancing rules established to control the spread of the virus created a significant hurdle since a last will and testament or any modifications to the document requires the signatures of two witnesses, both present at the same time.
Oliver Ho, a partner with JSS Barristers, noted that Alberta has the Electronic Transactions Act, which permits documents to be electronically signed. However, wills and enduring powers of attorney were not included in that provision until the Alberta government enacted Ministerial Order 39/2020 earlier this year.
He explains the temporary order means that the signor and the witness, who must be a lawyer, do not need "to be in the same room when the will, enduring power of attorney or personal directive is executed, so long as the individuals are able to see, hear and communicate with each other in real-time."
The use of digital signatures is not new. Services such as DocuSign and Adobe allow users to sign real estate purchase agreements virtually. The practice is gaining popularity in other circumstances. According to MarketsandMarkets, which provides B2B research, the digital signature market is projected to grow from US$2.8 billion in 2020 to US$14.1 billion by 2026.
Law.com reports that the move to remote work forced by the coronavirus has prompted many to take a second look at eSignature solutions as well as remote online notarization.
According to the report, there are four advantages to use eSingatures:
Signatures and documents are encrypted and tracked to ensure all transactions can be independently verified.
Signatories can be identified by using IP address, multi-factor authentication, geolocation, or knowledge-based authentication.
Executed documents can be delivered in a fraction of the time of handwritten signatures.
Agreements can be executed from anywhere, such as a phone, laptop, or tablet.
The Government of Canada has issued a guide about the use of electronic signatures, stating, "Whether a signature is paper-based or electronic, the fundamental purpose of the signature is the same. A signature links a person to a document (or transaction) and typically provides evidence of that person's intent to approve or to be legally bound by its contents."
Still, a signature alone is not enough to complete the preparation of a will.
Making a will
Every province has its legislation for wills. In Alberta, it is the Wills and Succession Act. Dying without a will can come with several consequences. It can be left up to a judge to decide how your estate is divided, which could mean those who you wanted to get your property may receive less than you wanted or even nothing at all. Guardianship of your minor children will also be left to the court to decide. And not having a will could lead to court challenges and family feuds.
There are three ways to make a will:
A holograph will, naming your estate trustee and your final wishes, which is completely written in a person's handwriting. It doesn't require witnesses but must be signed at the end.
Purchase a will kit, which must express your wishes and be signed in front of two witnesses, who must also sign it. One of the witnesses should also sign an affidavit stating the will was signed with the two witnesses present and that the witnesses signed the will in front of the person who made it.
Hire a lawyer. Although more expensive, a lawyer will ensure you meet all the requirements under the law and that your last wishes are respected. Again, the will must be signed by two witnesses.
According to the Globe and Mail, there are now more quality tools available to assist in estate planning. Companies such as Willful offer wills that take only 20 minutes to complete with no notary or lawyer required.
It's not only online wills that are available to assist with estate planning. The Globe reports that technological advancements have developed tools that can be used to store the "information required to access online accounts and other platforms where documents of financial or sentimental value" can be kept.
Programs such as Everplans are able to store login information and can facilitate the release of information to specified people should something happen to the user, according to the report.
A will kit is not recommended for those with complicated legal issues. The New York Times reported that while they have the obvious advantage of lower cost, it may be a case of being penny-wise and pound-foolish.
"One of the reasons you go to good advisers is to really understand what you're signing," one lawyer told the Times. "If you sign a will you've picked off a website but don't realize what the will and trusts means, you're creating even more difficulty for family to understand what's happening to you and take care of you."
Virtual witnessing
While allowing virtual witnessing of wills was welcomed during the pandemic, it does have its flaws, including the possibility of unseen coercion by someone who may not be on camera.
"I'm not a lawyer, but I do see some potential for abuse," Marissa Lennox, chief policy officer for the Canadian Association of Retired Persons, told CBC. "The other thing that videoconference does is it, to an extent, eliminates the formality of a will and makes it somewhat more convenient. And is that really what we want? I mean, at the end of the day, wills are and should be formal, very serious documents."
In any virtual witnessing, it is suggested that:
The parties use audio-visual technology that allows participants to see, hear and speak to each other at the same time;
The session be recorded;
An identical copy of the will is signed by all parties at the same time;
The lawyer confirms all identities through photo identification prior to the video conference; and
The lawyer checks to see if there is anyone off-camera who could potentially influence the client.
---

The ICONA team of web professionals, designers, writers and content creators know what it takes to make law firms rise above the crowd. If you have any questions about content creation, please do get in touch.